Revival of the Dot-Com Era and the New Bubble 2.0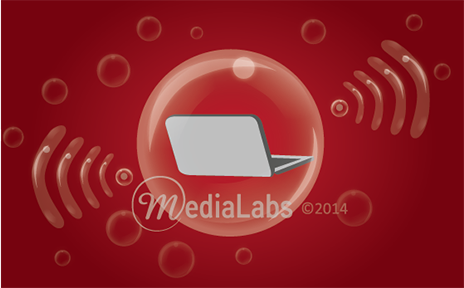 The internet era reached a pinnacle in 1997 and continued till 2000, which was fueled by the accelerating Information Technology (IT) industry. To cash in on huge profits, entrepreneurs invested in any sort of dot-com businesses by simply adding an "e" prefix or ".com" to their names. They aimed at a 'growth over profit' policy, assuming that once they built their customer base, their profits would swell creating the dot-com bubble. Their goal was to "get big fast" and instead of working towards creating a plausible business plan, they increased the stock prices. The value of the equity markets increased exponentially as investors made huge investments largely on the basis of inflated stock prices.
However, the growth of the tech companies proved to be illusionary and many legal cases were filed against them for practicing unscrupulous business ethics. The stock market slumped when the verdicts went against these companies. Unable to bear the financial losses, many companies declared bankruptcy – Pets.com, Broadband Sports, Boo.com, eToys.com, Flooz.com, Go.com, and Kozmo.com are a few of them that were either acquired or liquidated. Large investment firms like Citigroup and Merrill Lynch were fined millions of dollars for misleading the investors to plough money into dot-com companies creating the dot-com crash.
Revival of the Dot-com Era
From June 2003, changes in stock prices and their dividends per share were decoupled from one another. So, June 2003 is considered as being the first month following the end of the dot-com era. The markets were stable from the period of 2004 till 2007. Economies revived and job opportunities increased.
During that time, there were multiple efforts to revive the IT industry slowly but steadily. However, IT companies recruited cautiously as they did not want to invest more in paychecks. They ensured that the person hired was adept at performing multiple roles.
Is Tech Bubble 2.0 here?
However, the rise of broadband in developed nations, which transpired only a few years after the dot-com bubble, is now the new concern. Broadband penetration has grown to more than 50% and analysts are recognizing a pattern akin to the dot-com bubble. The ever-increasing number of high-speedusers has led to the newer breed of dot-coms, especially in the high-tech information and social networking sites. High-flying tech stocks and acquisitions at higher price tags are raising the concern for Bubble 2.0.

For instance, many analysts consider Facebook to be overvalued and its decision to spend a whopping $19 billion to acquire WhatsApp, a bonehead one. Some analysts and venture capitalists, however, differ. They feel that tech companies now have solid business models from where they can earn revenues.
Conclusion
Whether another bubble might come into existence or not, is still highly debatable. It can be said that bubbles are exciting times. However, though a bubble builds hope, when it bursts, it has long-term adverse consequences on an economy with severe repercussions on other economies as well.
Hey, thanks for the info. Now what?
If you need any help with content creation, we have tons of free resources to get you over the hump. Please subscribe to this blog to ensure that you never miss an article.
Have questions or comments? Please use the comment form down below. We read and reply to every comment.
If you really enjoyed this post, please help us to spread the word by clicking one of the social media sharing buttons.
Thanks so much!