Staying On Track With The Best Hashtag Tools
Hashtags!! The term was first used in a blog post by Stowe Boyd in a way that meant "Hash tags = Twitter Groupings." The world went crazy since its inception on Twitter in 2009. What was just a pound sign earlier came into the spotlight out of nowhere. It has now unquestionably and steadfastly gained importance on other social media platforms too like Facebook, Google+, Instagram, Tumblr, Pinterest, etc. Hashtags provide a unique way of grouping messages on these platforms and one can search for any conversation or message by just looking for relevant hashtags and joining in. Hashtags are like keywords that can add additional text or metadata to any context and are now in fact a powerful digital marketing tool.
In the microblogging community, hashtags categorize all the messages under one thread to get targeted traffic instead of rummaging through loads and loads of tweets, messages and comments. Digital marketers extensively use hashtags to improve brand awareness and online reputation. The question though is how to master the art of using the right hashtags to track them efficiently? Well, all you need to know is the best hashtag tools that will keep you always on the right track. Are you using any of them?

Hashtracking.Com
Hashtracking is a powerful tool that allows users to get real-time insights into hashtag campaigns. You can get charts and graphs, tweets and retweets, reach and impression as well as contributor lists.
Not sure how it actually works? It's simple. All you need to do is just sign up for a free trial for 30 days to track your hashtag campaign.
Hashtags.Org
Here you can get a complete list of hashtags that are popular and are currently trending. You can also check which hashtags already exist and get analytics on when any specific hashtag has been tweeted for maximum number of times within 24 hours.
Besides, if you want to know more about hashtags and how to use them, you can just go through the articles published on the website.
Hashtagify.Me
This is where you can get all the relevant and related hashtags to a particular keyword. You will also be able to view how popular the related hashtags are.
There is an "Advance Mode" option which shows you if hashtags have any correlations. If you need to get a structured form, then you can try out the "Table Mode" option.
RiteTag
This site will help you whenever you are not sure what to hashtag. At RiteTag, you can get an idea on which hashtag is likely to be seen and used by others.
It also shows you the density of usage of the hashtags as well as allowing you to schedule your tweets from time to time with the best possible hashtags through RiteTag.
TagBoard
TagBoard lets you track hashtags from other social media sites like Facebook, Google+, Instagram, Vine, etc., apart from Twitter. How does it help you?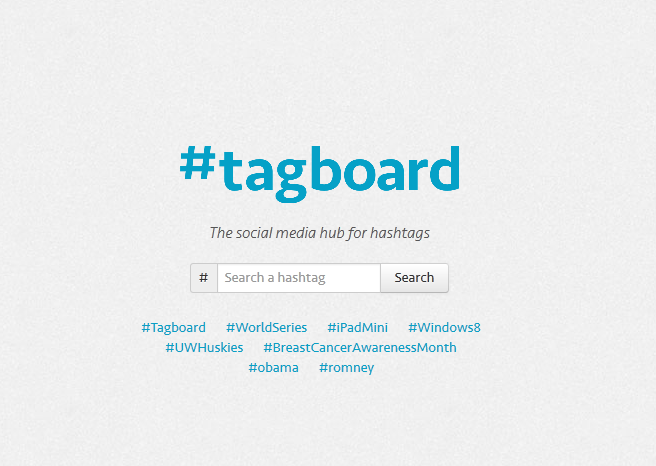 If you are running a campaign on multiple social media platforms, TagBoard will help you by indicating how well your hashtags are doing across these platforms. It even lets you create your own tagboard if the hashtags are available.
Hootsuite
Now you are all set for using hashtags. However, there is still one hitch – how will you post the text along with the hashtags across multiple social platforms?Here is when Hootsuite helps you.
It allows you to pre-schedule all your posts along with tracking the hashtag activity. Quite handy, right?
Work like a Pro Now!
Let's not wait for the perfect opportunity but let's follow the trend and start using hashtags. Start it right now, as these sites are there to help you out by tracking all your hashtags. Keeping in mind not to overuse hashtags, everything else will be taken care of!
Hey, thanks for the info. Now what?
If you need any help with content creation, we have tons of free resources to get you over the hump. Please subscribe to this blog to ensure that you never miss an article.
Have questions or comments? Please use the comment form down below. We read and reply to every comment.
If you really enjoyed this post, please help us to spread the word by clicking one of the social media sharing buttons.
Thanks so much!