Should You Redesign Your Website Now?
Are you in two minds about redesigning your website? Although you have a feeling it's the need of the hour, redesigning isn't easy. It's not a simple fine-tune – rather overloaded with significant revamping.
How will you know when is the right time to redesign your website? Here are 8 great questions you need to ask yourself. If your answers are mostly "No", then "now" is the time for you!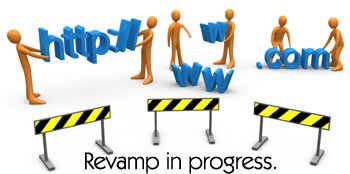 1. Are you getting the desired results you want?
When we talk about results – it encompasses turning visitors to leads and then leads to customers. If this isn't happening, then it's the right time to redesign. What's the point of having a site that fails to build your customer base?

Instead, focus on redesigning the site with a super inspiring landing page, such that visitors will have the urge to dig deeper. Select your target audience and speak to them.
2. Is your site functioning properly?
Is it functioning the way you want it to? Is the site mobile friendly? If your site has any error or can't be found when one searches, it's no good for you.
Your site should be responsive enough so that it can be viewed from any system, be it laptops, desktops, tablets or smartphones. If there is any glitch, redesign your site, so that it works smoothly and can be viewed from any system.
3. Does your site look professional?
Does your site look flashy, gaudy or amateurish? If you want to sell your products, then your site must look professional. People who want to do business with you look for confident and trustworthy people. A subtle and inspiring design would be the best idea that oozes your professionalism and confidence.
4. Have you revamped your product line?
Have you overhauled your entire product range? If yes, then you need to inform your customers right away. It may so happen that your site design and the product range offering do not go hand in glove. You need to redesign your site so that the product range fits in well.
5. Have you hosted the site on free service?
When you started your business, it's possible that you hosted the website on a free site. But as time progresses, you need to shift to a paid web hosting site. Do you know why? It's because the free sites are generally slow and put ads on top of your website, which is not all professional.
6. Do the images and text fit properly?
If the images you used look clumsy and are out of the place, then redesign your site so that it has the right balance, both of images and text. The site should be a visual delight and a pleasant experience for the visitors. Don't drive them away with an overload of text or images.
7. Are you staying ahead of your competitors?
When you are into a business, you need to keep a tab on your competitors. You have to be at par with the industry standards. It's not that you have to redesign your site every time they change theirs. But what if they push you down in the search results? You need to take it seriously and start redesigning with relevant keywords that will make you rank higher in search engines.
8. Have you received any negative customer feedback?
Are your customers complaining about your website design? If they are not finding the site very user friendly, then there must be some problem. Redesign your site immediately. Don't wait for the right time. You might lose your customers.
Do you need any help with your website building and maintenance? Help is One Step Away.
At MediaLabs, we pioneer in Brand Positioning, Content Strategy, Social Media Strategy, Online Reputation Management, SEO Strategy, Market Analysis, Competitive Analysis and much more. Write back to us if you need help at support@medialabs.in. Follow and like us on Twitter, LinkedIn and Google+.
Hey, thanks for the info. Now what?
If you need any help with content creation, we have tons of free resources to get you over the hump. Please subscribe to this blog to ensure that you never miss an article.
Have questions or comments? Please use the comment form down below. We read and reply to every comment.
If you really enjoyed this post, please help us to spread the word by clicking one of the social media sharing buttons.