The ABCs of Marketing and Branding
"This is my product, buy it because it is better than others."  This is all about Marketing, a tactical approach to sell your product or services.
"This is my product, this is who I am, this is how I grew. If you like my product, buy it, share and recommend it." And, this is all about Branding, a strategic way of selling your product or services and making a name for yourself.
To a layman, the ideas might appear to be similar. However, there is a marked difference between the two – a thin line, which differentiates Branding from Marketing.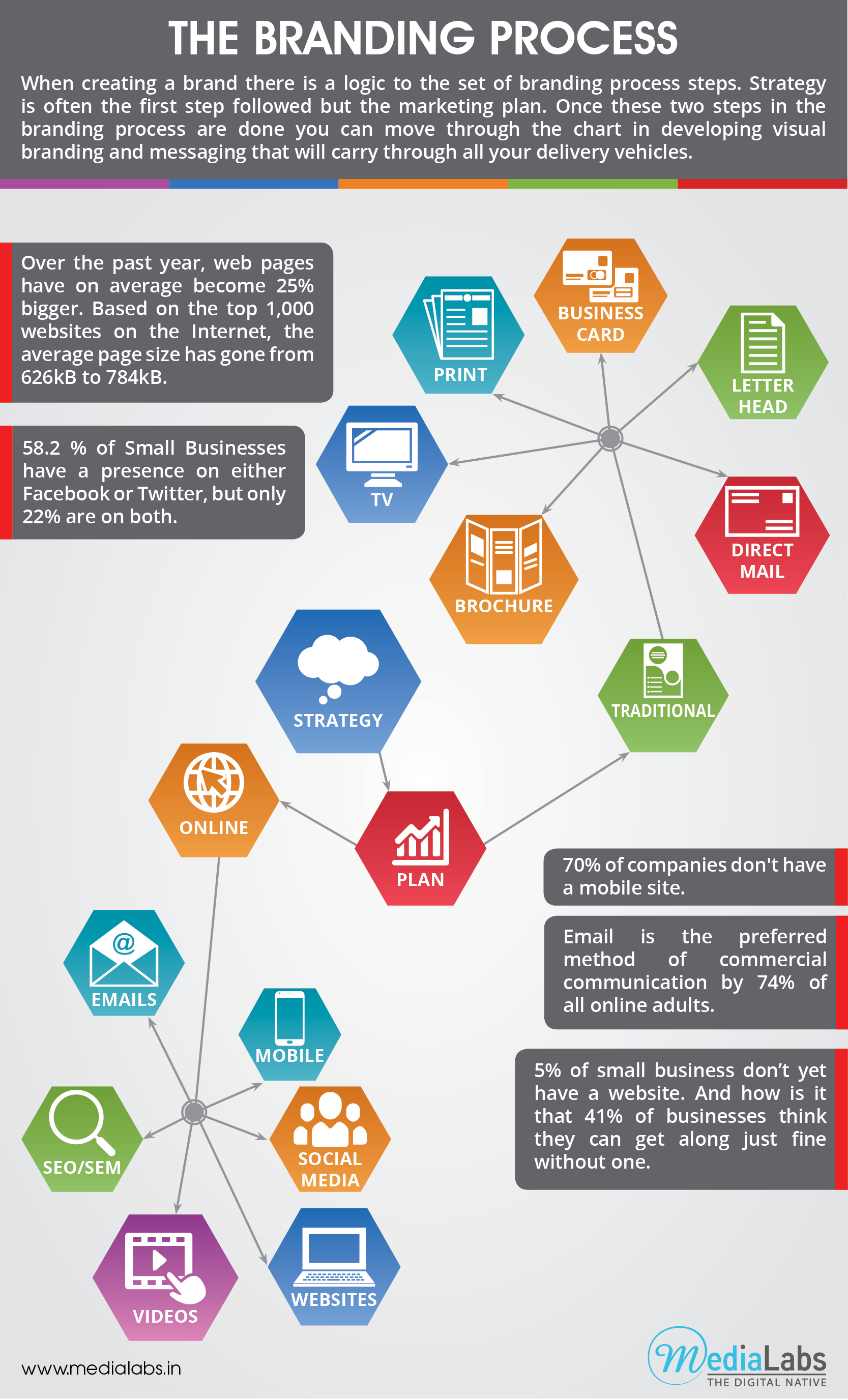 Marketing is the process of making a Brand, Branding is the ideology for sustaining the same over a period of time. Marketing comprises of tools for promoting your business like SEOs, social media, local searches, mobile and many others. However, Branding is like the value system, which guides the communication out across to the audience.
Marketing sells products or services, whereas Branding sells stories and experiences. Branding is to do with the mental aspect, where you try to evoke an emotional connect with the customer while Marketing is more about the physical aspects of the product or service.
Marketing is more process driven, which influences the human thought process momentarily, whereas Branding is more emotion driven, where the human senses are tapped to trigger their thinking process for a long time.
Marketing helps to dig up new customers and activates them, but Branding helps to make loyal customers, more like brand ambassadors. Marketing deals with creating a new or building on the existing customer base, but Branding aims at giving something back in terms of value to the customer base, so that they would like to come back to you again and again.
The success of a Marketing campaign depends on the amount of money and efforts spent, and might easily go wrong, if not researched well. Whereas, Branding is more flexible and a long-term investment, which can be changed over time according to the changes in the ideology.
In simple terms, Branding is like a promise, which you make, and Marketing is how you deliver the promise. Branding will keep the future in mind on how the brand can grow and sustain, whereas Marketing will look to leverage more on the present.
Understandably, there is not a huge difference between the two, Branding starts where Marketing ends and vice versa. They form the basis for each other. The two concepts go hand in hand to build a business, facilitate its growth and help it sustain in today's competitive market scenario. Though the tools, basic guidelines or expertise might be different, but they definitely overlap.
So, if you are in two minds, on how to get more out of your Sales and Promotion, get both your Marketing and Branding strategies in sync to grow and sustain your customer base and goodwill.
Hey, thanks for the info. Now what?
If you need any help with content creation, we have tons of free resources to get you over the hump. Please  to ensure that you never miss an article.
Have questions or comments? Please use the comment form down below. We read and reply to every comment.
If you really enjoyed this post, please help us to spread the word by clicking one of the social media sharing buttons.