How To Use The Most Powerful Connection Tool on LinkedIn
Social media has opened new doors for relationship building, conversation and creating a buzz. Social network, being the global platform, allows you to grow and build connections wherever you are. It all starts with tweeting others' content, sharing posts on Facebook and publishing great content on LinkedIn. Most of the noted entrepreneurs nowadays use social platforms for building relationships, leading to joint ventures and collaboration.
If we talk about using social media for business, which social platform comes to your mind? Would you choose Twitter, Facebook, Google+ or LinkedIn? We have seen that people typically choose Facebook and Twitter for their social media strategies and simply ignore LinkedIn. Even if we have a LinkedIn profile, we tend to underestimate its potential. LinkedIn has a very powerful tool – the "Advanced" Search. If you are not familiar with that term and are wondering what it is used for, then you need to read on.
The Ignored Tool – "Advanced" Search
"Advanced" Search is the best feature of LinkedIn, which we ignore the most or maybe aren't aware of its presence. It's the best way to find and connect with your target audience. We talk a lot about target market, but very few people have a clear idea on their target market. So, the first thing is you need to get a very clear idea about your target market.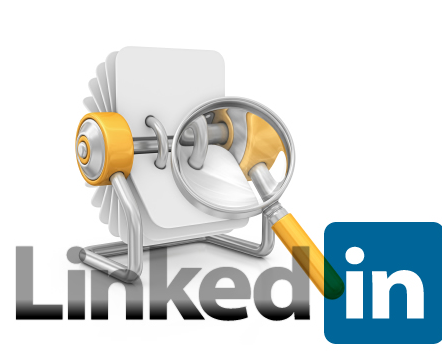 You need to focus on certain things like the company size, location, industry, organization role, job title and most importantly the keywords relevant to your target market, and then you can create the ideal company profile on LinkedIn. It will make your search for the target market more specific.
Once done, you can now explore the Advanced Search option of LinkedIn. To do that, you need to go to the top of your LinkedIn profile and click on the "Advanced" Search link. You will see a popup like this.
Populate the ones we have discussed before like company size, location, industry, organization role, job title and keywords. Now hit the search button at the bottom left corner of the page and you will see a list of potential contacts based on your information.
Your search result may vary depending on the keywords and the titles you choose. At first, the search query may not generate a large number of people you can connect with. In this case, you can always go back to the "Advanced" Search option and go on changing the keywords and title until you get a minimum list of 400 relevant contacts. Click the "Save" button once you are happy with the search results.
What happens if you click the "Save" button? It will give you a quick access to your previously run advanced searches. You need not feed the details every time you want to do a quick search. It will also automatically run the searches on a weekly or monthly basis and will send email alerts to you if there is any new change. However, you have to keep in mind that LinkedIn allows 3 saved searches for a free account.
LinkedIn With A Power Punch
You can now go ahead and create a powerful LinkedIn profile using the "Advanced" Search tool. Isn't it the easiest way to connect with your target market?
We would like to hear your experience of having a LinkedIn profile. Feel free to comment on this blog. Connect with us on LinkedIn, Twitter and Google+. Visit our website www.medialabs.in if you need help with your Social Media Optimization.
Hey, thanks for the info. Now what?
If you need any help with content creation, we have tons of free resources to get you over the hump. Please subscribe to this blog to ensure that you never miss an article.
Have questions or comments? Please use the comment form down below. We read and reply to every comment.
If you really enjoyed this post, please help us to spread the word by clicking one of the social media sharing buttons.