How Visual Storytelling Boosts Your Content Marketing on Facebook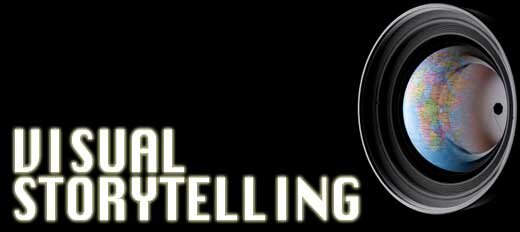 Most often, we forget to include visual storytelling in our social media strategy. We forget it because we tend to ignore it. We ignore it because we are not aware of its potential!
Well, a picture is worth a thousand words. Don't we all love to see picture updates on our Facebook page? Don't we click on the links with intriguing images? We can't even imagine Facebook updates without photos!
Studies show that 93% of most engaged posts in Facebook are photo posts. Photo updates get more likes, comments and clicks on links than text updates. Clearly, photo updates generate more engagement and shares on Facebook and eventually drive more traffic to your website.
How to Use Visual Storytelling for Your Facebook Page?
Do you have a great story you want to share but don't know how to get started? Or do you wonder which story would be the best to share? The story can be anything about your company – it can be about the company's history, achievements, innovations, etc.
All companies have a great wealth of stories; however, the hardest part is to tell them effectively on Facebook. Here are some smashing tips to win you fans on Facebook.
A Mascot Speaks Volumes
Want to tell a story on Facebook? A Mascot can do the trick. The easiest way to tell a compelling story on Facebook is by using a mascot. It gives your brand a face and a personality. It's a great way to connect with your target audience, as people can relate to a mascot better than to a company logo.
A mascot will push your customers to engage more on Facebook. Aren't we in love with the cute "Amul Girl" with her clever phrases on contemporary events, adding a tinge of nationalism to every story? We simply adore her, right? That's the trick only a mascot can do – win your heart over and make you loyal to the brand.
Tell a Story on the Company Culture
Is your company an innovative as well as fun place to work in? Reveal the inside story of your organization. Talk about the culture and core values of your firm. It will help to bring in the trust and confidence of your customers.
They will choose you over your rivals when they will get to know the amazing inside story of your organization, and will have an urge to be a part of your organization.
Share your Customers' Voice
Do you know how to engage with customers on your page? By sharing their voice. Inspire them to talk about your brand's story in the most interesting way. It can be in any creative way – content, images, etc.
Show them that you engage with them by tagging them directly. They will feel happy when they see your brand is echoing their voice and talking about them.
Upload Interesting Videos
Videos are more powerful than images sometimes. You can share interesting stories on your brand or something that is related to your brand. Facebook saw an increase in the video posts by 75% compared to last year. Engagement rate also increased by 25% on a year-over-year basis.
Are You Using Visual Storytelling In Your Strategy?
What strategy are you using for your social media pages? We would love to hear back from you.
In the meantime, if you think you need help with social media strategy, feel free to write to us at info@medialabs.in. Know more about us at www.medialabs.in. Like and follow us on LinkedIn, Twitter and Google+.
Hey, thanks for the info. Now what?
If you need any help with content creation, we have tons of free resources to get you over the hump. Please subscribe to this blog to ensure that you never miss an article.
Have questions or comments? Please use the comment form down below. We read and reply to every comment.
If you really enjoyed this post, please help us to spread the word by clicking one of the social media sharing buttons.