Does Your Online Reputation Affect SEO?
Remember the last time you went out to dine with friends at a restaurant that served great sizzlers? You fell in love with it and couldn't wait to share your experience with others online. So, off you went and gave the restaurant a very positive review! Yes, that is exactly what boosts the reputation of any restaurant. If someone was intending on trying sizzlers and read your review, he would definitely make a beeline for that restaurant.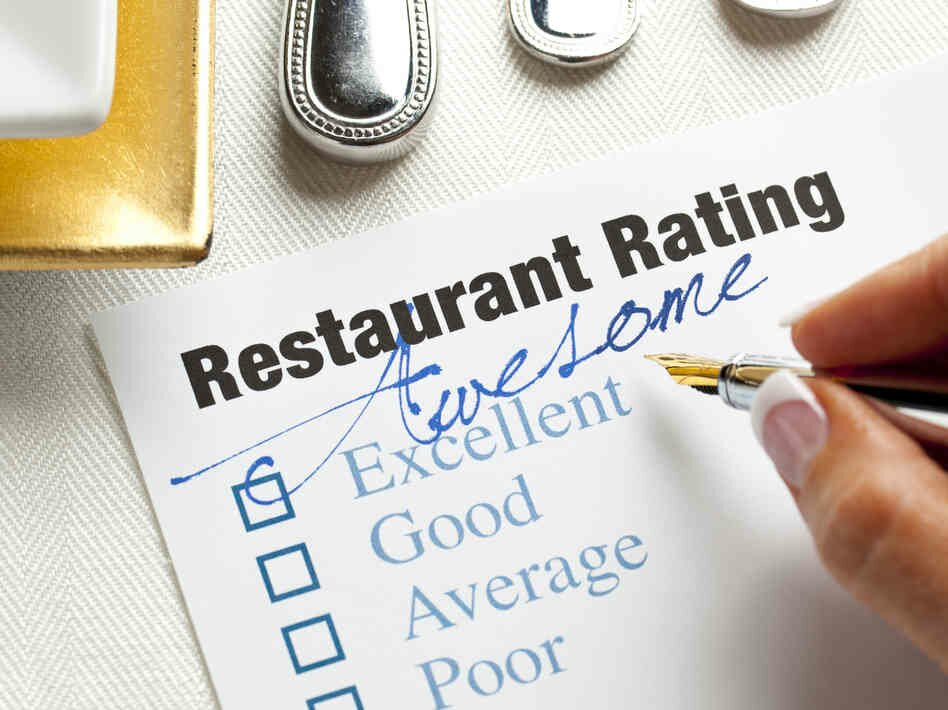 A positive online reputation has a very forceful impact on your business and can pull a whole lot of potential customers, who might not have realized your brand existed. On the flip side, however, a negative reputation might have very unfavorable consequences, which is likely to affect your brand.
Studies show that nearly 75% of customers trust online reviews, just the way we all trust word of mouth recommendations and 62% of customers change their minds reading online reviews. So, let's face the fact that a positive online reputation is important for your brand – it's important because it influences the search engine results.
How an Online Reputation Affects SEO
Search engine optimization (SEO) helps you to maintain a strong online presence. Reviews are essential in developing your brand's visibility by adding extra weight to your website, i.e., better reviews lead to a better response and more brand visibility. So, if a search result of your brand shows 20 positive reviews with average 3.5 stars, customers will find you trustworthy.
An online reputation affects brand perception. It can also manipulate site traffic, social media sharing and search results.
Brand Perception
Your customers will perceive your brand based on your online reputation. If it's a positive reputation, it shows the trust and confidence customers have in you. A positive reputation will get more engagement from your target audience. Happy customers will take it upon themselves to promote your brand by giving it good reviews.
Site Traffic
When someone reads a satisfactory review about your brand, they would naturally go back to your website to check out the services you offer. Take for instance, if you read a wonderful review about the wide variety and superb quality of food served in a restaurant, you would like to check out their website to see what's in store for you, isn't it? A positive online reputation will encourage potential customers to visit your website, thereby increasing organic traffic.
Social Sharing
An unharmed and unmarred reputation gets more social endorsement. For example, your friend might share the post on social media with an image of the awesome food he had. Cool, right? You get tempted looking at the picture and go ahead and try the place out yourself. This way, it continues to get more social endorsement.
Search Rankings
All of the above will perk up your search results. Search engines like Google, Yahoo and Bing focus on signals that people are engaging with your brand and trusting your organization. They go beyond the inbound links and the number of keywords stuffed into your title tags. For instance, Google+ is one of the best places to shape up your online reputation, as Google is the most popular search engine and it picks reviews published on Google+. Be Positive
It's true that negative reviews might serve as bad publicity, but it can also be an eye-opener for you. It can provide you with valuable insights from prospective customers and can alert you if there is any problem. However, it never does that value addition which positive reviews do.
Are you struggling with your online reputation management strategy? MediaLabs is there to help you. Drop us a mail at info@medialabs.in. Want to know more about us? Visit our website at www.medialabs.in. You can also follow us on Google+, Twitter and LinkedIn.
Hey, thanks for the info. Now what?
If you need any help with content creation, we have tons of free resources to get you over the hump. Please subscribe to this blog to ensure that you never miss an article.
Have questions or comments? Please use the comment form down below. We read and reply to every comment.
If you really enjoyed this post, please help us to spread the word by clicking one of the social media sharing buttons.
Thanks so much!